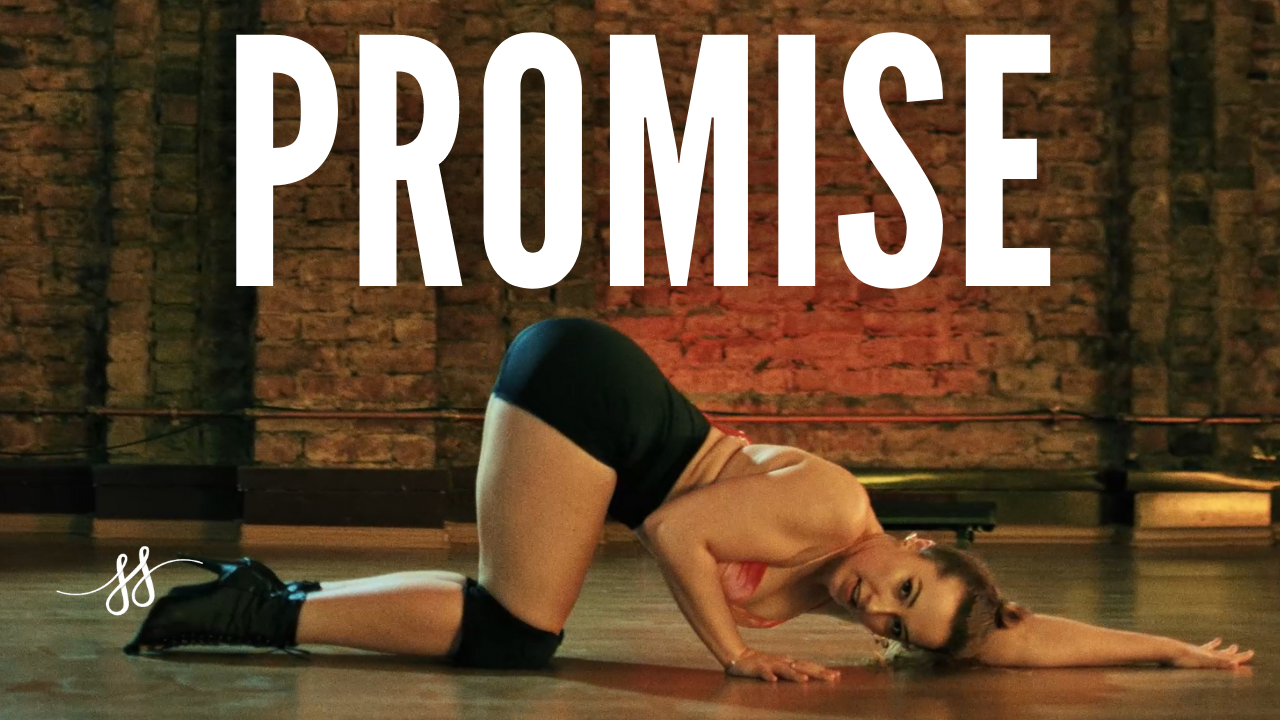 PROMISE | HEELS DANCE TUTORIAL
UNLOCK YOUR MAGIC FEMININE POWERS AND TRANSFORM YOUR LIFE ON HEELS! Learn beautiful, activating SS choreography, shift your self-concept & mindset, tap into your feminine frequencies & manifest your desires on heels!
GET UNIQUE ACCESS TO CHOREO & TUTORIAL NOW!
WHEN YOU FEEL CONFIDENT, COURAGEOUS, EMPOWERED — YOU FULLY EXPRESS THE AUTHENTICITY OF WHO YOU TRULY ARE. IT WILL ENCOURAGE YOU TO PURSUE ALL THAT YOU KNOW YOU ARE MEANT TO BE AND ACHIEVE!
Commitment or better - Devotion energy.
Devote yourself to your self-love, self-care, to your business, to the lifestyle you promised yourself - and keep that promise, baby. You deserve everything you've ever wanted! Set those standards for yourself and never give up on you!!!

Is there a desire that you wish to fulfill? A certain lifestyle? It all starts with you babe. Make that commitment with this choreo. anchor it in and use it as a reminder to become the woman who gets everything she wants.  
Who is that version of you who who keeps her promises to herself? 
Watch full video HERE <3